If you've booked or are planning on scheduling a vacation package Costa Rica sometime soon, you're in for a treat. There are so many things you will do and destinations that will blow you away that this will be unforgettable; Costa Rica is so amazing that many visitors actually end up renting and even buying real estate in Costa Rica. There are any amazing features included in these packages:
Coffee is a very big deal in Costa Rica; it has a history of economic importance and still continues to have it; for decades, it was even the third product to be exported as cash crop. In an amazing vacation package Costa Rica, you will be able to visit plantation tours and see the beautiful plants as well as feel the delightful smells. You will get to see the processing and taste delicious cups of coffee.
2. Visits to the Butterfly Garden and the Bonsai Garden
Are you a nature lover? These two wonderful destinations will show you little bonsais and colorful butterflies. The facilities of the Butterfly Garden are designed to allow guests in no matter the weather. Furthermore, you can witness the different stages that butterfly goes trough in these labs. Since they focus on them breeding; they are very much looked after and you can see them fro up close.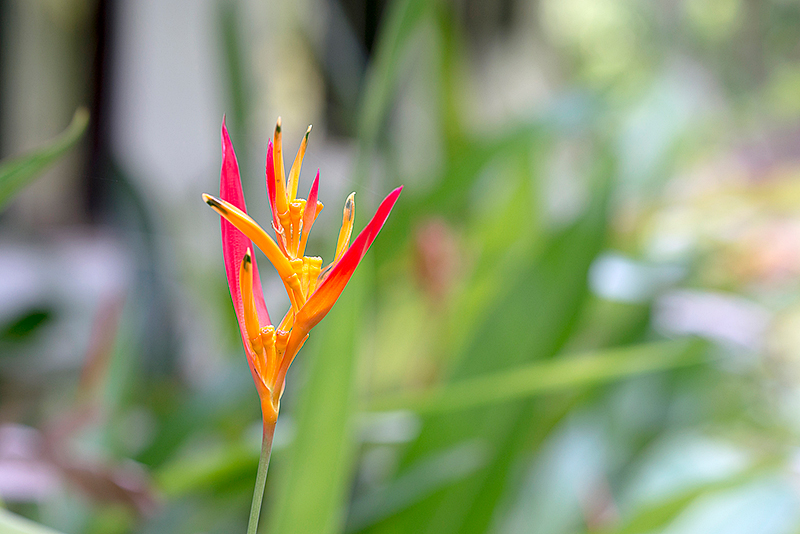 Another thing you might do is visit a rural dairy farm and maybe a cheese factory.
These Gardens are located near San Jose, the capital city of Costa Rica. Given the different altitude you can find here, there are cloud forests and tropical rainforests very close by. This is one of the adventure tours Costa Rica where you can appreciate nature; plus, it is perfect for Costa Rica family vacations. One amazing feauture of the park is its hummingbird garden.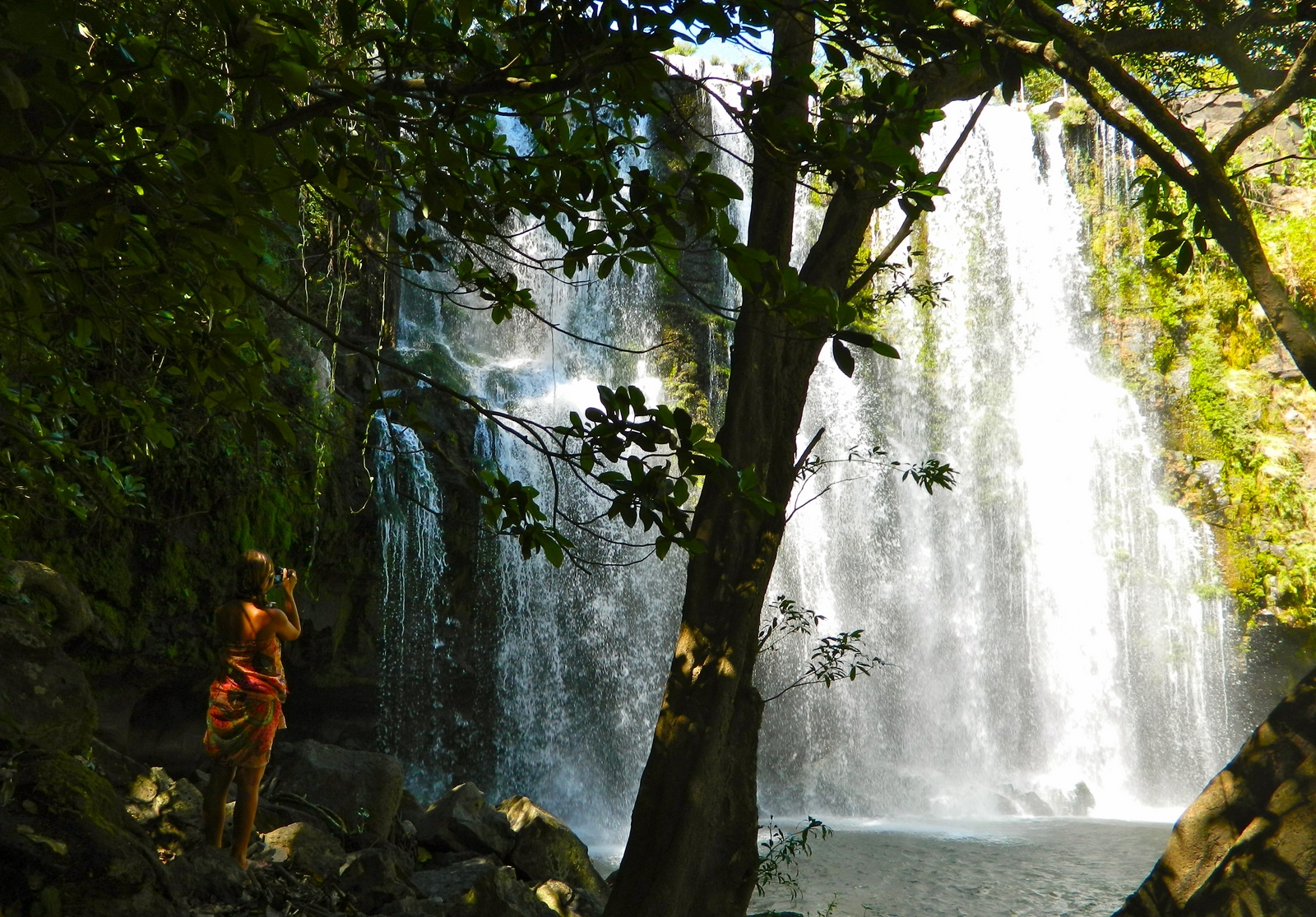 4. Poas Volcano
La Paz Waterfall is located in the area of Poas Volcano an hour away from San Jose, the capital city.  The volcano is part of a national park, Poas Volcano National Park; it is highly visited due to the fact that it is one of the most active volcanoes in Costa Rica. This is one of the best places to visit in Costa Rica.
Remember to take a vacation package Costa Rica including a visit to the amazing Arenal Volcano National Park. This is another of the best places to visit in Costa Rica, also recommended for Costa Rica family vacations; you will see marvelous vegetation and numerous animal species. Just as Poas Volcano, this is a very active volcano and there are hike to go up the summit.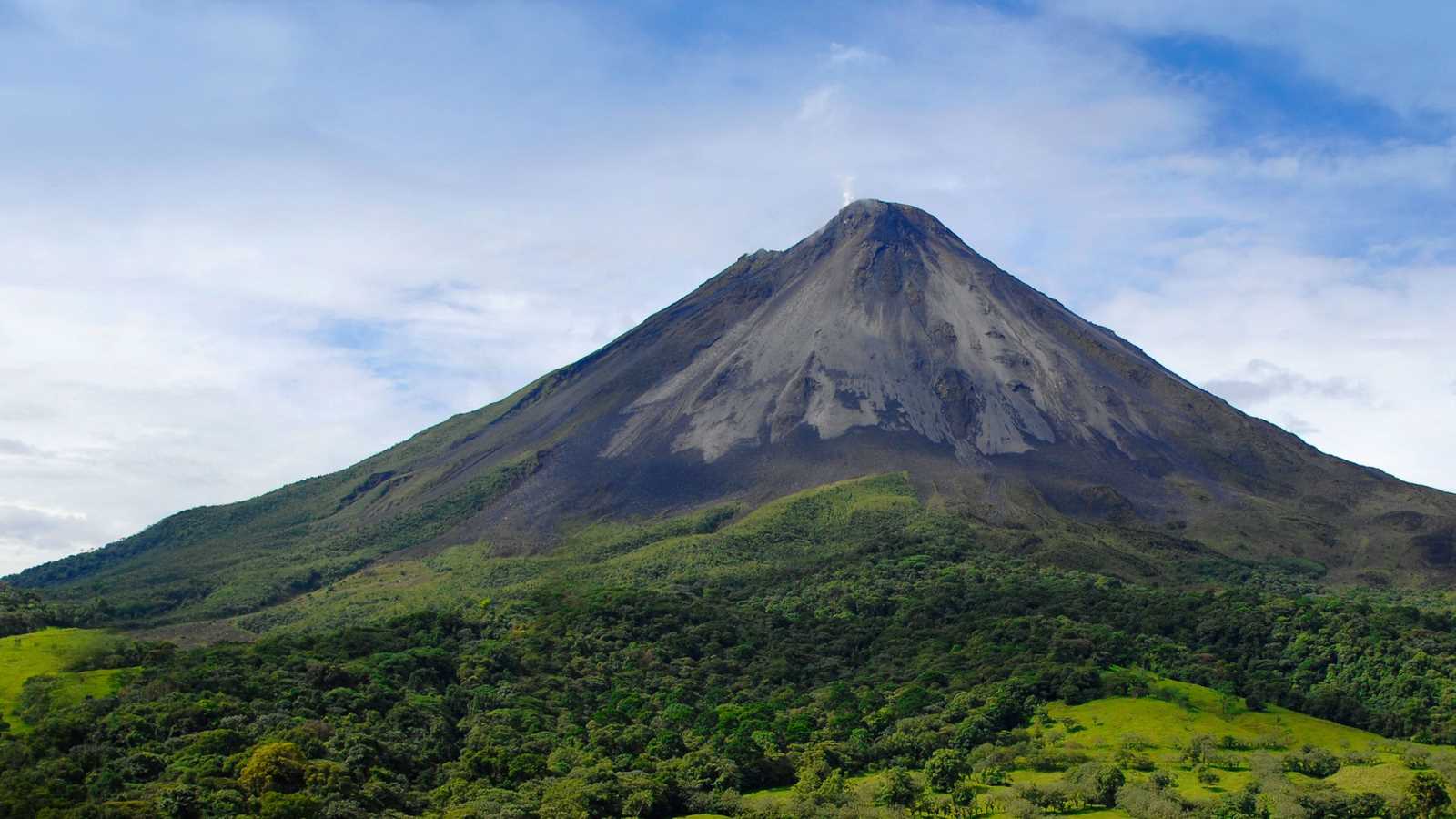 Give its volcanic activity, the volcano presents hot springs where you can bathe and rare considered good for your health; if you are suffering from stress, then you really need to go. You can also climb up Chato Volcano and bathe in its lagoon which lies where an old crater was.
In a vacation package Costa Rica you might visit an enchanting forest; and, most likely, go on canopy tours and walk on hanging bridges. There are different levels in a forest depending on altitude; considering those levels' conditions, animals and plants adapt to them and a specific level becomes a habitat.  At the canopy level, at the top of the highest tress is the highest level and there are amazing tours there.
There are hanging bridges placed at this level and a set of ropes and infrastructure that allow these tours; you can walk, hang, swing, and glide over the trees seeing the forests from a high perspective. Furthermore, you can see animals that never even descend to the ground in ther natural state.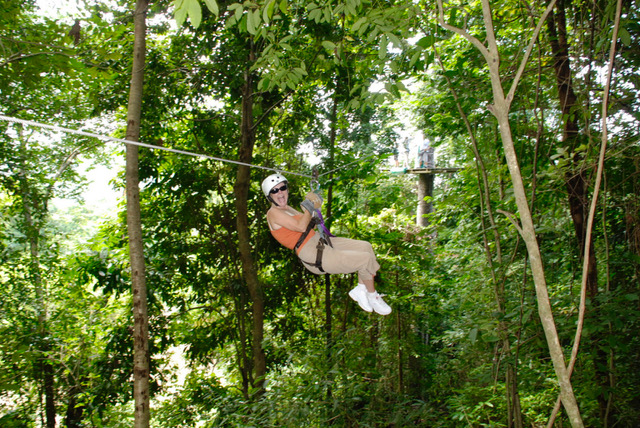 If you like fun and adventure; then you won't regret going on one of the adventure tours Costa Rica that include white water rafting. Imagine descending fast over a river while traversing different landscapes with numerous animal species and beautiful vegetation; besides being a fun activity, to will get to go through long distances in a very short time.
All the great tour packages in Costa Rica include food, at least at some important points of the tour where there is no other options. For example, a tour including a visit to La Paz Waterfall should include a meal, and how it is to eat at such magical destinations! There is local food and seafood offered usually, with some international options at those tours.
There are many options to fill your days in Costa Rica and it is important that you don't waste time; it is important that you get to see as many places as possible! For that reason, remember that you can choose adventure tours Costa Rica with all these features and even more.
Thansk for read:  "All the Amazing Features you Can Find in a Vacation Package Costa Rica", you know what to do: rate or share this post!!
Try also: One of the Best Places to Visit in Costa Rica: Arenal Volcano National Park
Summary
Reviewer
Review Date
Reviewed Item
All the Amazing Features you Can Find in a Vacation Package Costa Rica
Author Rating