When it comes about visiting Guanacaste Province tourists want to do as many tours as they can. They want to do a tour that can be enjoyable, funny, safe and full of adventure.
In El Coco Tours we offer a variety of tours to take our visitors to Costa Rica's different national parks. In our Arenal Volcano Tour, you will have a fantastic day among nature and different species of sloths living in their natural habitat.
The spectacular Arenal Volcano National Park is one of the most visited places in Guanacaste Province. Tourists love this national park because it has a lot of things to do in one spot.
Arenal Volcano is located in Arenal Conservation Area where there is a great wealth of geological and biological ecosystems and two amazing volcanos: Arenal Volcano and Chato Volcano.
Although the latter one is inactive and Arenal Volcano is the active one, tourists love our Arenal Volcano tour since it has amazing views of both volcanos, relaxing hot springs, hiking tours as well as diversity of animals and plants.
In this tour, you will get the chance to see animals such as tapirs, howler monkeys, while-faced monkeys and snakes. Likewise, you will admire the beauty of birds like toucans, parrots, hummingbirds and orioles.
Arenal Volcano will show you amazing species of plants like orchids, guayabo de monte, higuerones, ferns and cirri. Last but not least, you will appreciate the real owners of this park: the sloths.
One of the cutest animals of Guanacaste Province is the sloth. If you want to experience how they live and how they behave, this natural adventure is perfect for you to do it.
Costa Rican sloths are quickly becoming an iconic symbol of the country and Arenal Volcano National Park. How so? Because these sweet animals are known for always having a smile on its faces.
Arenal Volcano tour
Can you imagine a baby three-toed sloth living with its protective mother in their natural habitat? You do not have to; you can actually see them by exploring the rainforests near the Arenal Volcano where you get close with these cute animals.
In this Arenal Volcano tour, you will have the opportunity to see the two-toed and three toed sloths. Even though they look similar, they have their differences. The main difference among them would be their toes.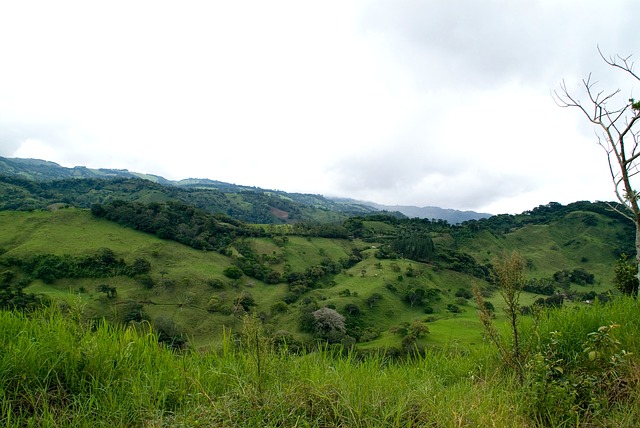 One the one hand, two-toed sloths have, obviously two toes; they tend to move faster and they are nocturnal animals. On the other hand, three-toed sloths are more active during daytime hours and they are very very slow.
You will also see that these adorable mammals look happy, that is why they are called "the smiley animals of the park". Mammas sloths are always carrying their baby sloths and they are hanging from trees and branches.
We know that this tour is principally for observing sloths in their natural habitat; however, your guide will show you some other bird species such as the keel-billed toucan, umbrella bird, red lored parrot and other animals.
Private transportation on tour Arenal Volcano Tour
Your Arenal Volcano tour experience will begin when your modern air-conditioned shuttle service Costa Rica pick you up from your hotel. While driving to Arenal Volcano Park, your driver will show you some typical spots in Guanacaste.
Bear in mind that drive times and pick up times can vary depending on where you are staying. If you are staying near Liberia or close to the airport, we offer Liberia airport shuttle service for all your crew.
Our tours have bilingual and certified tourism guides from the best universities of Costa Rica. Additionally, you will have an insurance of private transportation services to ensure your trip and your safety.
And if that was not enough, your bilingual guide is also a trained naturalist experienced in Arenal Volcano and sloths. Do not worry about missing information, your guide will be by your side the entire time of your tour.
There are two sloths tours in our Arenal Volcano tour. The first one starts at 6 AM and the second one starts at 2 PM. If you are a morning person and would like the afternoon to do some other activities, you are should choose the first tour.
If you would like to sleep a little bit more, you should pick the afternoon sloth tour. Our tours include breakfast, for early morning trips, and a small snack with a drink for afternoon tour; sometimes subjecting to changes.
For this Arenal Volcano tour we recommend to bring insect repellent, sunglasses, light clothes and binoculars to observe sloths in their natural habitat, that is to say on top of tall trees and hanging from branches.
You will love read: GUANACASTE PRIVATE TOURS – SPORT FISHING IN COCO ISLAND NATIONAL PARK
Summary
Reviewer
Review Date
Reviewed Item
Arenal Volcano Tour – watching sloths in their natural habitat
Author Rating