If you are planning Costa Rica family vacations soon, there are plenty of options to stay throughout the country; however, Guanacaste Province has become a very popular destination and for evident reason. This area of the Northwest offers plenty of high-quality services and natural attractions; in addition, there are many options in Guanacaste. Flamingo, nevertheless, is an excellent choice.
This beautiful beach town that borders with the Pacific Ocean is characterized by its white sand; it is actually referred to as "White Beach" (Playa Blanca in Spanish) and it has crystal clear blue waters. Although many prefer visiting between December and April, because the weather is sunnier, it's still nice rest of the year; Flamingo is very well-developed for tourist activities.
As opposed to other tourist destinations in the area, this town does not really have a village center; Flamingo has luxurious housing complexes and hotels, as well as services for Costa Rica travel packages and tours. There are also several options to book Costa Rica transportation and related services; it is all tourism-oriented. It is a great option for your family or any group tour Costa Rica.
One of the advantages of this delightful beach town is that there is easy access to it; for starters, it has paved roads to get to it, which is very important. Furthermore, depending on the airport of arrival in Costa Rica, access is different. Many tourists usually arrive in Liberia, which is probably the best option if you are going to Flamingo Beach; in this case, a car ride to get to Flamingo might take about an hour.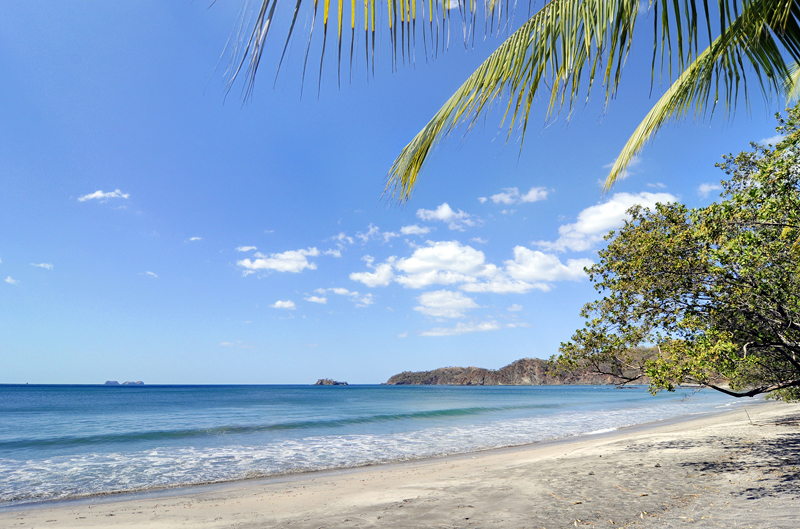 There is another option, which is for those entering Costa Rica through San Juan's international airport. If such is the case, a car ride is not impossible, but it takes about six hours. Nevertheless, there is another option if you do arrive in San Juan; you can take a domestic flight to Tamarindo Airport, which is located nearby Flamingo Beach. From here, getting to Tamarindo by car takes a lot less than an hour.
Given Flamingo's beautiful beach and clear waters, there are many water sports involving marine life; to spend Costa Rica family vacations doing these activities in a wonderful unforgettable experience. Any group tour Costa Rica would delight from the fascinating coral reefs, starfish, varied schools of fish, and even reef sharks; you can go snorkeling, scuba diving, sport fishing and more.
Furthermore, if you need lessons, equipment, and/or souvenirs, you will find it all in Flamingo Beach; beach tours Costa Rica are offered with a properly trained guide who will care after your safety. There are other off-shore activities you can do farther away from Flamingo Beach; you can book these Costa Rica travel packages and sail off to other wonderful destinations from Flamingo.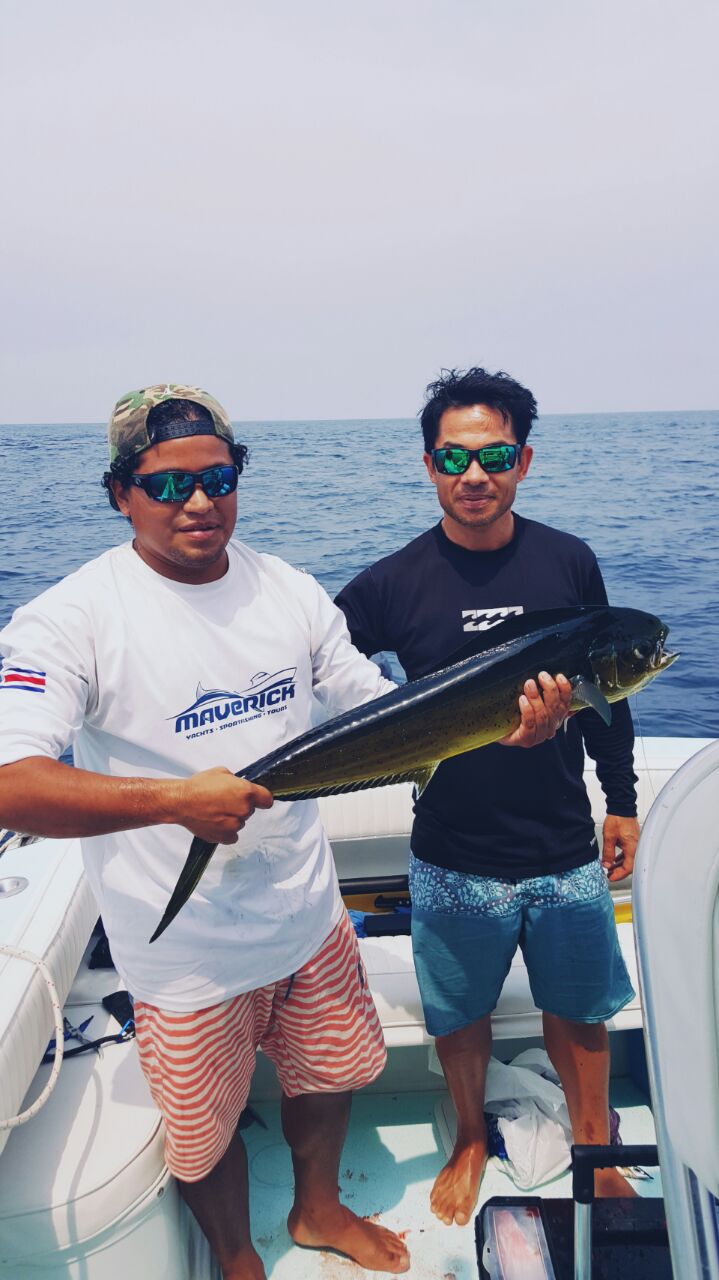 Activities in Las Baulas Marine National Park
South of Flamingo Beach is the marvelous Las Baulas Marine National Park; this park was established and functions in order to protect the Leatherback sea Turtles (Baulas in Spanish) ensuring their preservation. In this regard, the park is strict on several measures to protect the turtles; it also offers a small museum with information about these wonderful creatures.
The Park has incredible landscapes including a mangrove estuary; at the beach, water sports like sea kayaking and surfing, the beach is called Playa Grande. There are also abundant bird species, reason why bird watching is also popular. However, this park does not only have turtles and birds; it has an abundant wildlife, you could spot anteaters, crocodiles, ocelots, etc.
Not everyone likes golf; however, it is much more difficult to find golf courses if you are, on the contrary, a golf enthusiast. If this is your case and you enjoy golf, you are in luck; there is an incredible golf course in Hacienda Pinilla. This is a world-class course where championships have taken place and you can there too; golf can be relaxing and exciting at the same time, and you can do this in Flamingo.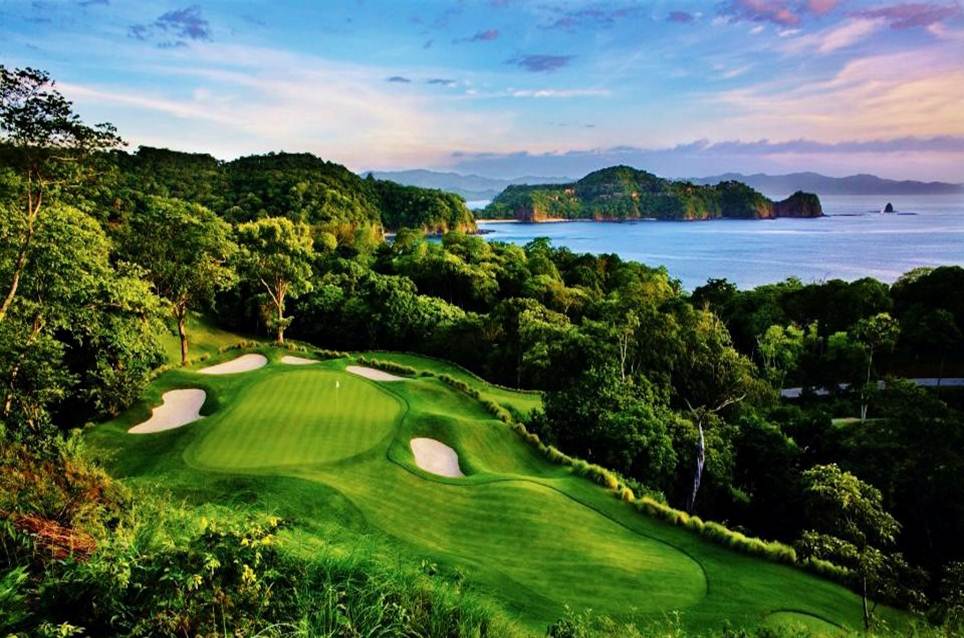 This golf course was designed by Mike Young; it blends the magical tropical paradise of the surroundings with a well-planned 18-hole design. Just the course alone is gorgeous.
There are incredible towns in Guanacaste Costa Rica; however, the charm of Flamingo Beach is undeniable.  Whether you need to book beach tours Costa Rica, Costa Rica transportation, or accommodation, you don't have to worry. Flamingo Beach has incredible resorts and house rentals to ensure you luxury and comfort; this is a perfect destination for Costa Rica family vacations.
Thanks for read: " 3 Water Adventure Tours Costa Rica in Guanacaste Province ". Rate or share!!
Try Also: 3 Water Adventure Tours Costa Rica in Guanacaste Province