The beautiful Llanos de Cortés Waterfall is one of the destinations where you can enjoy amazing Costa Rica tours. This natural attraction is located in Guanacaste Province, which is one of the most popular tourist areas of the country. The waterfall has a convenient location as it is less than 30 minutes away from Liberia, Guanacaste's Province. Liberia is an entry point for foreigners.
Llanos de Cortés Waterfall is located near Bagaces; its location is convenient not just for its proximity to Liberia and its airport. Llanos de Cortés Waterfall is located not too far from the beaches of Guanacaste to the West; in just about two hours you can get to these beaches by car. This waterfall is actually considered to be the most beautiful of the country.
The majestic waterfall has a beautiful natural pool where visitors can swim and relax; it is surrounded by a sandy area where tourists can chill. Sometimes there are people selling snacks and drinks in this area; however, tours of Costa Rica to this area may include food and drinks. The forest surrounding the waterfall is impressive and might even spot monkeys when you are there.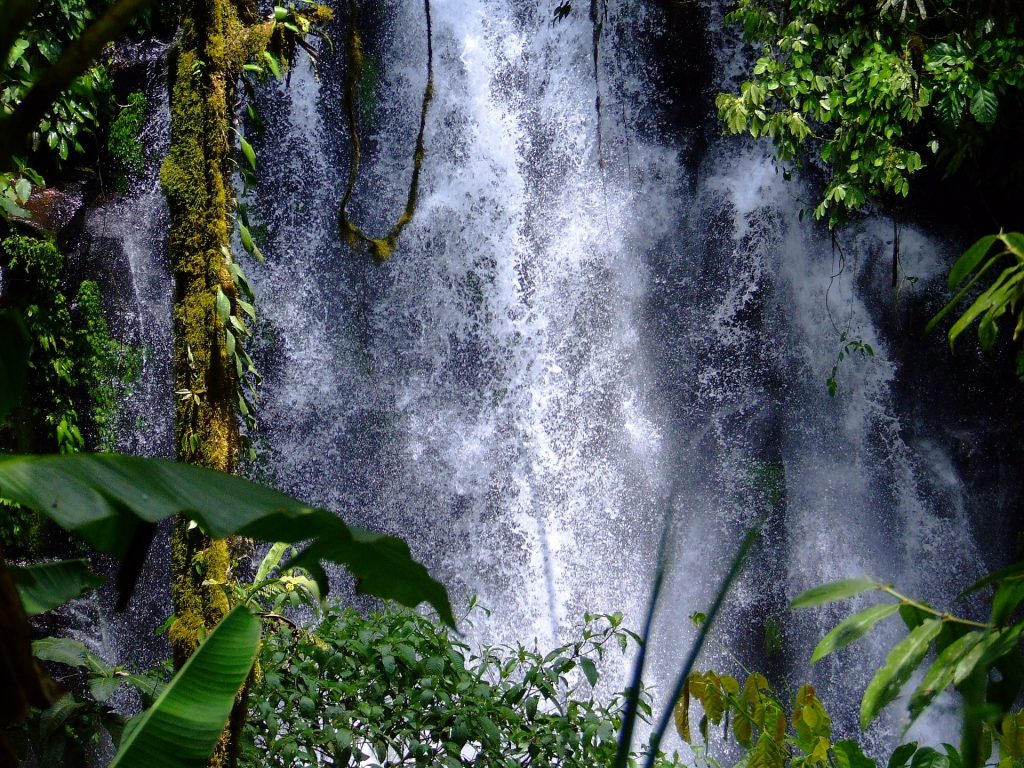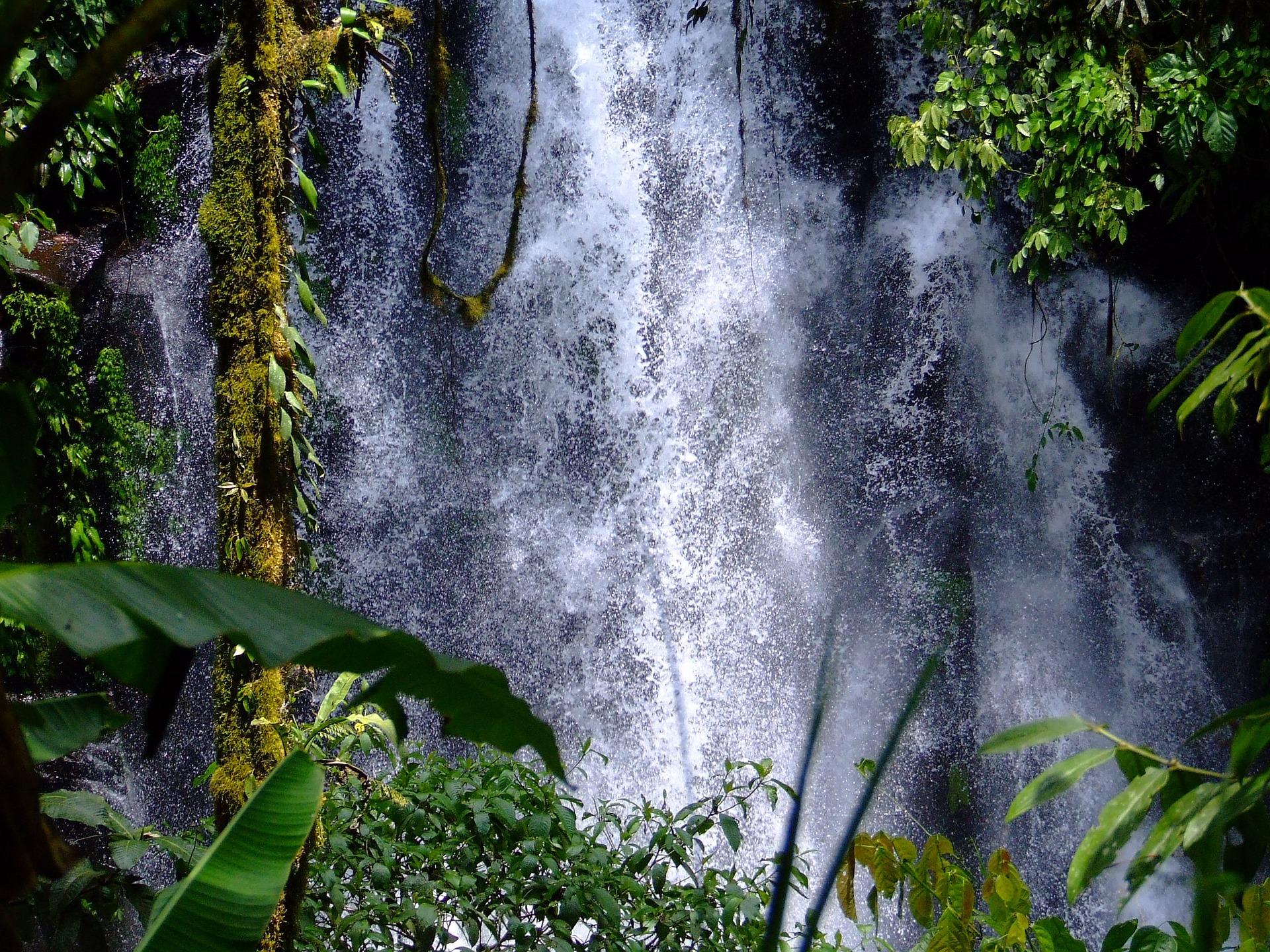 You can on adventurous tours of Costa Rica in this area; for starters, to get to the Waterfall, you have to go on a hike. You can go on a tour that includes private transportation services to this area; in order to get to the waterfall, you have to go on a descent through a steep trail. However, it is not a long hike down to the waterfall; the walk is fun and the surroundings are beautiful.
Another popular activity in the area is going rafting, or as it is also referrred to as, tubing; you can go on an exciting experience floating and paddling down the rapid waters of Colorado River. For those looking for a great adventure in this area, this river's waters are class III and IV; the descent is exciting and the surroundings impressive to see. After the tour, you can also visit the waterfall, swim and relax.
The nearest tourist attraction to Llanos de Cortés Waterfall is Lomas de Barbudal Biological Reserve; Costa Rica Tours to this reserve, as well as to Palo Verde National Park are places you can visit. The reserve is located just 30 minutes away and Palo Verde National Park is next to it, to the South.  If you are staying in Bagaces, or even in the West Coastline beaches, these parks are not too far.
The reserve is very important because it protects the remnants of tropical dry forests; these forests have diminished in size and are the main priority of the reserve. In Palo Verde National Park Costa Rica, you can go on the popular Palo Verde boat tours; the Tempisque River is another great place for rafting adventure tours Costa Rica. In addition, there is great biodiversity in this park as well.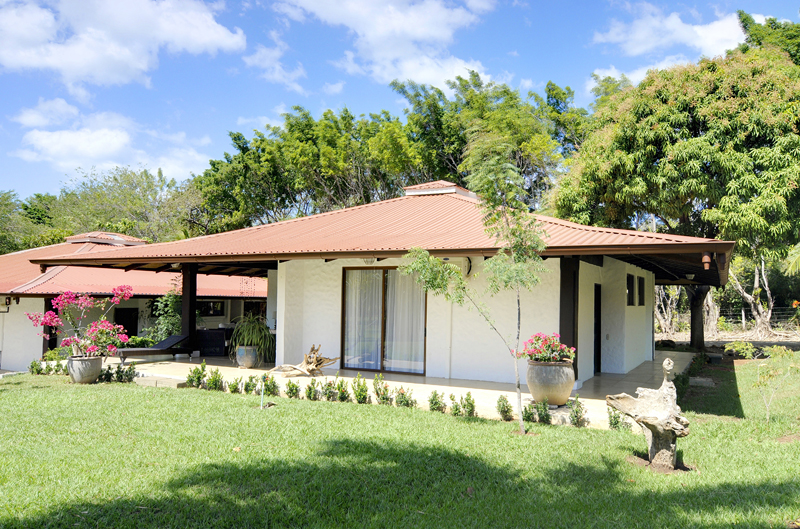 Although there are certainly good accommodation options near the waterfall area, they are the only ones; given that the waterfall is not too far from the West Coastline, you could stay in beachfront residence rentals. In this sense, there are three beach towns that are highly recommended for your vacations:
One of the most popular tourist destinations, Coco Beach is located just an hour away from this waterfall. It is a perfect destination for tour groups with young members seeking to party; it is popular for its active nightlife and numerous bars and cafés. Coco Beach has luxurious villas and hotels in order to spend the time of your life.
A little towards the South from Coco Beach is Potrero Beach; this beach is located 1 hour and 20 minutes from the waterfall. Therefore, with private transportation services, it should be a comfortable ride to get to the waterfall. Residence rentals in Potrero Beach are also amazing; this is a place to relax before going on the adventure tours Costa Rica you have planned.
Flamingo Beach may be the farthest from the waterfall of the three but it is no less beautiful; Flamingo Beach has basically grown in order to enhance the tourism in the area without a real Tico settlement. Nevertheless, residence rentals are incredible and you can find all the services you need. In addition, it is located near the Tamarindo airport; which offers domestic flights.
Costa Rica is an amazing destination for a vacation; whether you are going to Llanos de Cortés waterfall or Palo Verde National Park Costa Rica, you will enjoy. With the Palo Verde boat tours or the Colorado rafting adventures, it will be unforgettable; set a date and delight from the great experience that the Costa Rica tours are.
Thanks for read: "Fabulous Costa Rica Tours in the Area of Llanos de Cortés Waterfall". Share or comment this post.
You will love read: 6 Costa Rica Tours for a Family Vacation in Guanacaste Province You Will Never Forget
Summary
Reviewer
Review Date
Reviewed Item
Fabulous Costa Rica Tours in the Area of Llanos de Cortés Waterfall'
Author Rating