The Palo Verde National Park Tour takes you to a unique place; it is formed by and extraordinary mixture between the dry forest and the wetlands. This Park is one of the main natural attractions found on the Guanacaste Province. Some of the most interested visitors are the biologists, the birds' observers and wildlife enthusiasts. We would be glad to let you close up to this marvel of the nature.
To have an excellent Adventure Tour Costa Rica by this amazing park we recommend you to land on the Liberia Airport. From there you can be driven to a wonderful lodging place depending on your wishes. The towns where to stay near to the National Park are Tamarindo, Flamingo Beach, and Samara. But you can also lodge at the Liberia city or the Papagayo Gulf; if you wish a closest experience with nature you could stay at the camping ground.
We can give you two different types of traveling proposal; one thought-out for those who desire a day trip close to the nature; and another one thinking about a longer stay closer to the wild nature.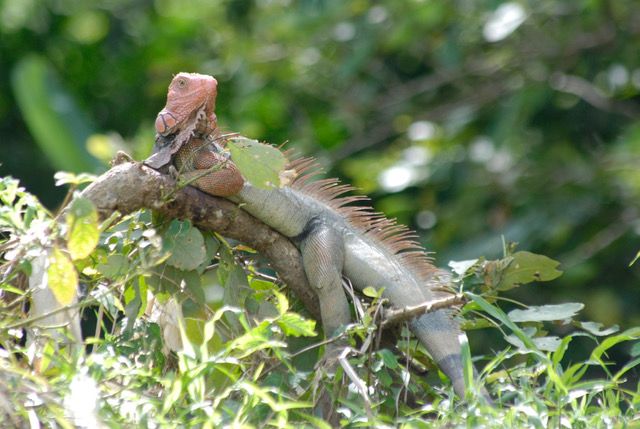 One day trip on the River Tours Costa Rica invites you to explore the Tempisque River. This trip starts on your lodging place where a specialized crew will pick you up. The Tempisque River is one the most important place to have full birds watching day. In the middle of this river there is Mangrove Island where birds come for the dry season.
This experience will allow you getting close to the Roseate Spoonbills, Green-backed Herons, Great Egrets and Cattle Egrets. These birds find a sustainable place to escape from the winter season up north.
For a three days experience we recommend you to hire a full Palo Verde National Park Tour. This will consist on staying in the park two nights and three days. During this time you could take long hikes to watch the amazing living reptiles on the wetlands. And also experience the mammal's behavior in the dry forest.
The nights under the naked sky are amazing, stars shine drawing constellations; and shooting stars can be seen. And in the middle of the silence you could hear a Howler Monkey crying out.
Remember, taking a Palo Verde National Park Tour helps the preservation of an endangered forest in the Central America region. Take the chance and enjoy a great time on the wild nature and be renovated. We would be thanked to receive your opinions, leave us a comment and share this with your friends.
Thanks for read: "How to have a great Palo Verde National Park Tour?". Rate or share!!
Try Also: Do you like strong emotions? Sing in a Rafting Tours Costa Rica and beat it all
Summary
Reviewer
Review Date
Reviewed Item
How to have a great Palo Verde National Park Tour?
Author Rating