The options given by Rafting Tours Costa Rica are out of your imagination; there you will find amazing landscapes we are sure you have never seen. The marvelous rainforest shines while you go down the river holding your lifesaver and yelling for the emotions you are feeling.
Rafting is an amazing sport practiced on fast whitewater rivers; which, have conditions for floating an airboat, and, made of it a fashion for young extreme sports lovers. By now it is frequently practice and offered on the river Tours Costa Rica.
Rafting Tours Costa Rica perfects for an adrenaline shot
On the Guanacaste province, there is located a gigantic nature reserve; which, holds the most beautiful landscapes and a wonderful river for an exciting experience. Through the Rincon de la Vieja National Park passes the mighty Colorado River which is one of most fantastic rivers on the northern region. To get high with adrenaline on a rafting Tours Costa Rica. On this river you can take different routes that vary from the difficulty level required, here amateurs can begin on class II rapid after an introductory class taught by an expert rafter.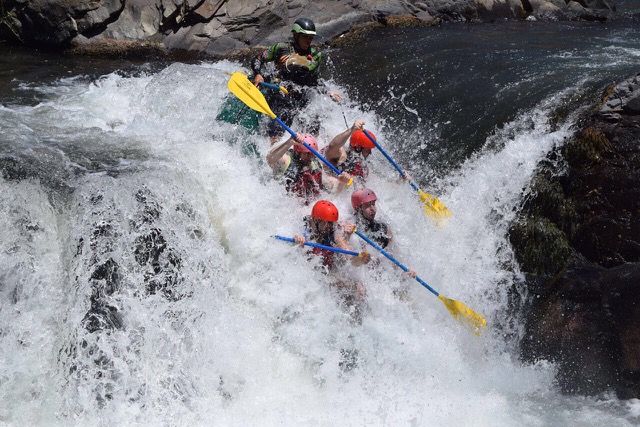 Once you are initiated on the rafting world you can start moving to other rivers with higher levels of difficulty. If you have passed the class II and III over the Colorado; it is time to begin on the class III rapids over the Tenorio River, which will pump your heart as strong as you can resist.
The Tenorio River is renowned around the world for its extremely difficult routes for a class IV rapid which are only aloud to the master rafters; who, possesses a certification for this area. For this routes on the river there are not guided rafting tours Costa Rica, but for sure we will show you where these are.
Also calm and quite can be found on board over a river
Coming to Costa Rica is a multi-option travel if you have enough time, money and energy. You maybe be able to enjoy it all, when you are decided to discover it all-. This region was provided by the nature with many different beauties like tropical forest, rainy forests, volcanoes, lakes, rivers, shores and lovely people.
If you desire to take one of the boat tours Costa Rica we are incredibly surprised by the adventure lived at the Palo Verde National Park, it is just amazing. There is a calmed sailing time while observing birds at the Isla de Pajaros in the middle of the Tempisque River and lots of wild mammals on the surrounding forest, all you need is to take a Palo Verde National Park Tour.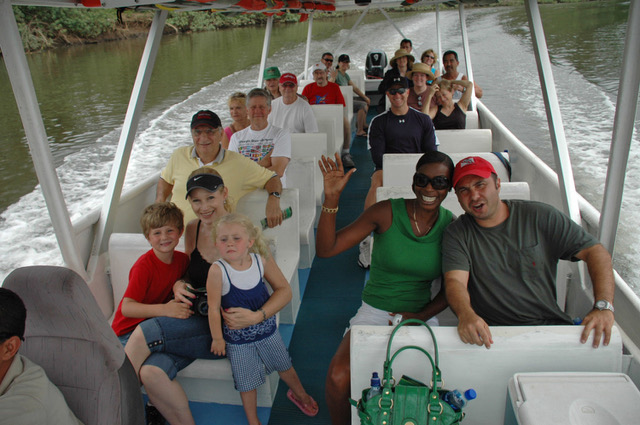 Enjoy the rivers of Costa Rica is a spectacle, what would you like to do: adrenaline with rafting or tranquility with the boat in Palo Verde? Let your comment in the section below!!
Thanks for read: "Do you like strong emotions? Sign in a Rafting Tours Costa Rica and beat it all", show some love, rate or share this post!!
We recommend read: WHY ARE COSTA RICA SPORTFISHING TOURS THE BEST TRAVELS TO TAKE?
Summary
Reviewer
Review Date
Reviewed Item
Do you like strong emotions? Sign in a Rafting Tours Costa Rica and beat it all
Author Rating