Adventure tours in Costa Rica are amazing to spend quality vacations with friends. If you and your friends love experimenting new things and exploring Guanacaste's rivers and beaches, Stand Up Paddle Tour is your perfect tour.
In Guanacaste Province you will find the best Costa Rica guided tours to learn how to SUP. Enjoy the fantastic Garza beach and Boca Nosara River, and explore its waters by swimming and taking the sun.
Visiting Guanacaste Province means adventure, natural ecosystems, beaches and tours where you can have fun in water. One of the beaches you can go to visit and do SUP is Garza beach.
Garza beach is known for its fishing industry and professional fisherman. Even though this beach is very crowded with tourists, you will be amazed by its golden sands and calm crystal waters.
Due to its clarity, these waters are an attraction for snorkelers, scuba divers, kayakers and stand up paddlers. Also, this beach is perfect for families that look for relax and a tan day.
Boca Nosara River, or simply Nosara River, is the perfect place for doing SUP because of its calm waters. This river meets the open ocean and mixes its fresh water with ocean's salt water bringing multiple marine life and attracting local fishermen.
This place is where local families get together on weekends to relax, spend some time taking a sunbath and fishing. Likewise, this river is perfect for SUP starters and boat trippers who want to explore the famous Nosara's river mangroves.
Furthermore, as this river meets Nosara beach, sometimes there are few waves to practice surf. These waves tends to be very strong and high, therefore, surfers love these waters to put into practice what they know about surf.
Costa Rica guided tours are guided by professional polyglot guides that will teach you about everything you need to know about SUP. Whether you are a beginner or professional, our guides are qualified for all visitors.
Your guided tour will begin with private transportation service from your hotel to your destination (Garza Beach or Nosara River). Regarding Costa Rica transportation, Guanacaste Province has the greatest of all island. 
Once you arrive to Nosara River or Garza Beach, you will find stand up paddle boards of all sizes and shapes. Your guide will tell you which board is the right for you along with the corresponding instructions.
Stand Up Paddle has become trending among young people. They can practice something new and something related to surf. For this reason, SUP is one of the most interesting adventure tours in Costa Rica.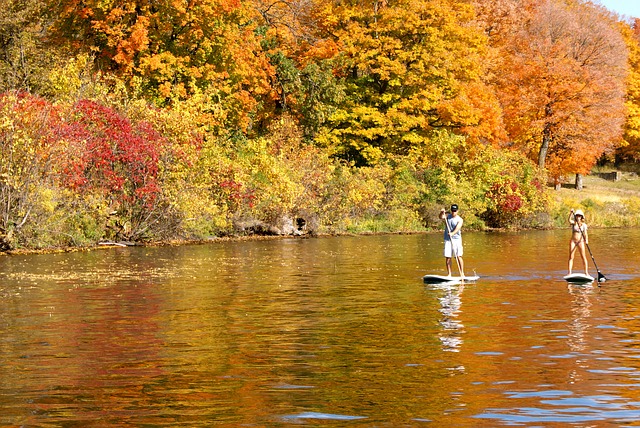 After learning a little bit about SUP and how to do it properly, your guide will lead you through mangrove tunnels. You will see how mangroves are spread all over the river and how they help its water ecosystem.
Just as in Nosara River, SUP tours are also guided in Garza Beach and private as well. By private we mean that you will also have private transportation services that will pick you up in your hotel.
Costa Rica guided tours in Garza beach are for all family and for those who love being in the water. Our guides will lead you through this beautiful beach and its open sea to put into practice Stand Up Paddle.
Due to its crystalline and calm waters, this beach is the preferred place among tourists that want to learn SUP. In this Costa Rica guided tour you will learn about the open sea and its safety areas to do SUP.
Sometimes Garza beach is very crowded and ocean's conditions are not good enough to practice SUP. Nevertheless, as your guide knows about the ocean, she/he will tell you when and where to start paddling.
In order to have a truly guided experience regarding Stand Up Paddle, you will be in a group with 5 or 6 people. The smaller the group you are in, the more individual and personal your experience will be with your guide.
Our Costa Rica guided tours are for tourists who love water and experimenting new things like Stand Up Paddle. Therefore, we highly recommend to wear light clothes like shorts and flip-flops.
Also, we recommend to wear swimsuits since you will be spending most time in the water. You must bring towels to dry yourself up after experimenting SUP. Caps and sunscreen lotion are recommended as well to avoid sunstroke.
If you want unforgettable vacations in Guanacaste Province, our Costa Rica guided tours are perfect if you want to learn something new like Stand Up Paddle. For beach and sand lovers, SUP tour cannot be missed.
Thanks for read: "Costa Rica Guided Tours – Stand Up Paddle Tour (SUP)". Share or comment this post.
Also try: BIKING TOURS IN GUANACASTE PROVINCE – FROM ARENAL TO MONTEVERDE
Summary
Reviewer
Review Date
Reviewed Item
Costa Rica Guided Tours – Stand Up Paddle Tour (SUP)
Author Rating