Guanacaste Province is one of those areas in Costa Rica where you can find guided tours and private transportation services in one place. There are tours for all and fun hours are limitless.
This adventure tour in Costa Rica is for those people who love to take risks and real adrenaline. Get to know more about Arenal Volcano and Arenal Lake by taking a ride in a mountain bike.
Biking tours in Guanacaste Province offer you everything for you and your bike team. You can choose between hiring a private transportation services or you can rent a car for drive on your own.
If you hire a private transportation service, your driver will pick you up from your hotel in Monteverde and he will take you back again. Do not worry about your transportation, Guanacaste Province has the best prices and shuttle services.
If you are in Liberia airport and you do not know how to arrive to Monteverde, you can ask and hire the Liberia airport transfer service to your destination. This private service will adjust to your budget and you will feel comfortable with it.
This biking tour is 6 hours length and you will spend most of the day in a bike. Also, you will take a little trip in a boat while enjoying amazing views of Arenal Volcano Park and Monteverde Cloud Forest.
This biking tour in Guanacaste Province is for intermediates and professional bikers. If you do not know how to ride a bike or you are learning to do it, you must look for another tour.
This guided tour in Guanacaste will show you amazing landscapes while biking from Arenal to Monteverde. Professional guides will teach you how to drive your mountain bike properly and without any trouble.
This tour is very extreme and intense. In this case, you will need professional mountain bikes and professional equipment like bike gloves and helmets. This kit is included in the tour package.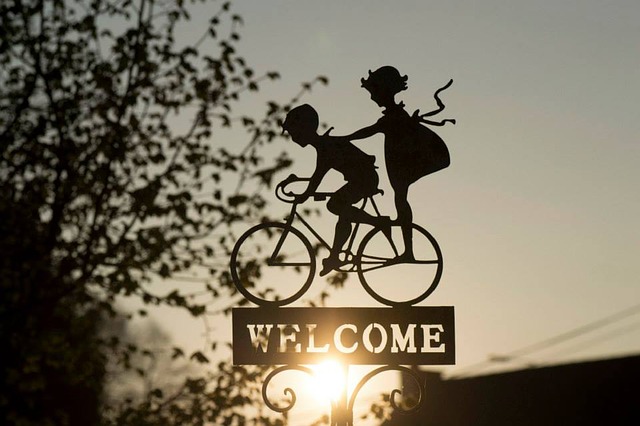 As you will ride in rough lands, you must be very careful. These lands tend to be very steep and you do not want to get hurt. Even though you are safe and protected, your guide will keep an eye on you.
Biking tours in Guanacaste Province are for nature and sport lovers. While taking your ride, you will be amazed by the spectacular views of Arenal Volcano and Arenal Lake as well.
Mountain biking is the perfect way to stretch your legs, your arms and strengthen your whole body. The connection between adventure and sports is ideal for your health and your physical shape.
Halfway you and your professional guides will make a stop to enjoy a tropical fruit like mango or pineapple. Likewise, you will be offered a tropical drink to revitalize your body and keep going on the tour.
Rough lands are 8 miles long and because of that, you will be able to explore and admire all Costa Rican natural environment. You will have the possibility of watching wild animals like monkeys, tons of birds, sloths and toucans.
On top of that, this guided tour in Guanacaste Province offers you a little boat trip through all Arenal Lake. If you like, you will have the opportunity of soaking in some Guanacaste's river or Arenal Lake itself.
This biking tour in Guanacaste Province is pretty short (6 hours length). After your journey is finished, you will spend the rest of the day in our private shuttle service.
Vans and cars in Guanacaste's private transportation service are full equipped. They have conditioned air, comfy seats, mineral water, friendly drivers and best security system.
As this private transportation service is top of top in Guanacaste Province, you can ask your driver to drive you wherever you want. Your driver will take you to your favorite spot in Guanacaste and will wait for you.
Biking tours in Guanacaste Province are very extreme and full of adrenaline. We highly recommend you to check your shape and your heart rate first. Also, be sure of knowing to ride a bike. This tour is for professional bikers.
We also recommend to wear sport clothes like T-shirts, snickers, leggings and sunglasses. Sun could be very dangerous for your skin. We suggest to bring a bottle of water although the latter is included in the package.
We recommend to choose another tour if you have children. As mountain biking is for adults and young adults, children are easy to get tired and bored. Finally, guided tours in Guanacaste Province, specifically biking tours, are perfect to have an amazing sporty day with your partner while enjoying Guanacaste's Arenal Volcano and Arenal Lake landscapes.
Thanks for read: "Biking tours in Guanacaste Province – from Arenal to Monteverde". Share or comment this post.
Also try: BEST PLACES TO DO BIRD WATCHING IN GUANACASTE
Summary
Reviewer
Review Date
Reviewed Item
Biking tours in Guanacaste Province – from Arenal to Monteverde
Author Rating