In Guanacaste Province, there are plenty of regions where people can go on a lot of adventure tours. In this case, Tamarindo is very popular among them because of its tropical dry forest and year-round sun.
Adventure tours Costa Rica, mostly in Tamarindo, are perfect for all family and travelers who love a nice day of sun. Tamarindo ATV tour cannot be missed if you want to spend your day riding professional ATVs.
Adventure tours Costa Rica are enjoyable when our tourists know what they are getting themselves into. Some of them do not know anything about our tours and; therefore, we like to explain a little bit about it.
ATV (all-terrain vehicle), also known as quad, four-track, four-wheeler or quadricycle, is a sort of vehicle that operates on low-pressure tires with a seat that is straddled by the driver.
You probably are wondering what kind of land this ATV is made for. As the name infers, this vehicle is designed for a wide variety of terrains such as rocky, muddy and rustic grounds.
Normally, ATV is intended for use by a single person. Nevertheless, some tours allow ATV use by a driver and one passenger. In some places, the passenger is not required to wear a helmet but in our Costa Rica tours, tourists must wear one.
Tamarindo ATV tour offers you the chance to explore Tamarindo area in an exciting way by driving a professional ATV vehicle in unpaved roads through the dry forest and down to Tamarindo Beach.
This tour is amazing for anyone looking for some rush of adrenaline and for those who are interested in seeing and admiring the natural beauty Tamarindo area can offer.
When going to Guanacaste Province, a must visit place is Tamarindo. This beautiful Guanacaste's area brings you nature, sun, diversity of fauna and a variety of adventure tours in Costa Rica.
You ought to know that Tamarindo is very famous for its surfing classes and for having one of the most visited beaches in all Guanacaste region: Tamarindo Beach.
In the same way, Tamarindo is a great place to do ATV because of its dry forests and mountains where you can see animals like monkeys, armadillos, and white-nosed coati.
Your adventure tour Costa Rica will begin when your Costa Rica transportation service pick you up from your hotel. If you do not know where to stay, we recommend to pick Occidental Tamarindo.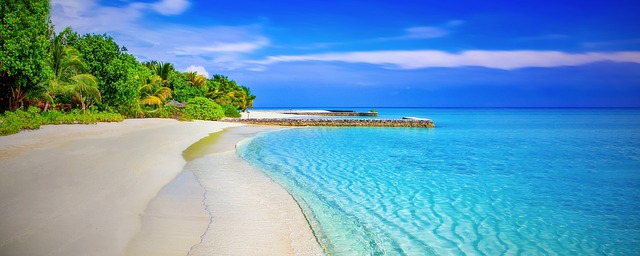 Once your transportation takes you to Tamarindo, you can choose between the mountain or beach trail options. Our professional bilingual guides will tell you all the necessary safety instructions previous to your tour.
Before starting your adventure, you will have the chance to practice on your professional equipped Honda ATV. Once you get familiar with the engine, you will start your tour up in the hills or in the beach.
If you choose the mountain trail, you will go up into the Tamarindo hills. While riding your ATV, take a moment to stop and admire all the natural beauty of the flora and fauna of Guanacaste Province.
Choosing the beach trail as your path is a great option for viewing Tamarindo Beach and the Pacific Coast. Take a break from your ATV adventure and cool off with a swim in Tamarindo's beach crystal-clear water.
Bear in mind that our Tamarindo ATV tour can vary depending on the season. Tamarindo is extremely dry during dry season and there is little or no water at all. We make sure our clients have a great experience regardless the weather.
ATV tours could be unknown for those who have not even ride a bike yet. In our adventure tours Costa Rica, safety and security come first when is about our clients and tourists.
Tamarindo ATV tour offers you the best instructed and professional team. Our guides will explain you everything you need to know about ATV and will give helmets for your safety.
In order to have a safer adventure, we recommend to bring enclosed shoes or water shoes. Also, we recommend you to bring comfortable clothes that you are not worried about damaging, swim suits, a camera and insect repellent.
ATV is for all family and we love to have children in our tours. However, kids under 5 years old must be accompanied with an adult. It is mandatory to obey this rule, otherwise, your tour can be canceled.
Our politics says that children 5 and under ages are charge free. Children 16 and under must ride as passengers, not as drivers. If your child is 16 or older, they can ride their own ATV.
Costa Rica tours are full of adrenaline and great adventures. ATV is one of those adventure tours that you cannot miss if you get a chance of visiting Guanacaste Province, especially Tamarindo area.
Thanks for read: "Adventure tours Costa Rica – Tamarindo ATV tour". Share or Comment this post.
You must read: WHITE WATER RAFTING COSTA RICA – POZO AZUL RAFTING TOUR
Summary
Reviewer
Review Date
Reviewed Item
Adventure tours Costa Rica – Tamarindo ATV tour
Author Rating